Boat Rentals
April 7, 2014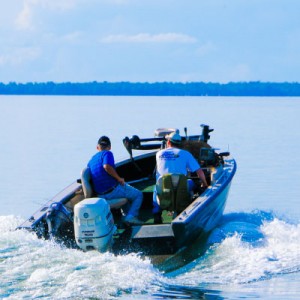 Boat Rental
Trapper's Landing Lodge wants to make your next fishing vacation a fun and memorable one. Even if you own a boat, you may want to leave it at home, and take a spin in one of our top of the line 2007 Lund Alaskan aluminum fishing boats with 50 HP Honda motor. All you need to bring is your fishing license and your lucky rod! At our on-site marina you can rent your boat, stock-up on snacks and sunscreen, even pick-up some new tackle and live bait. Ask our staff where you can find the most walleye, northern and large-mouth bass. Try for a record-breaking muskie or invite the kids along for some bobber-watching and reeling in sunnies and crappies. We make your fishing vacation all about fishing – no towing boats or parking trailers – just hop in and head to the hot spots on one of Minnesota's top Walleye lakes!
FISHING BOAT
Half Day: $120 + gas
Full Day: $175 + gas
Week: $1050 + gas
(ask about possible discounts!)
SPEED BOAT

Half Day only (afternoon rentals): $175 + gas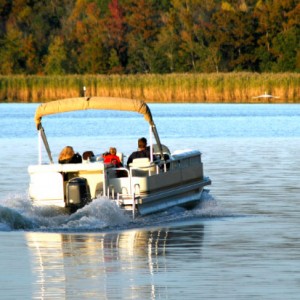 Pontoon Rentals
Leech Lake is one of Minnesota's premier family lakes, perfect for fishing and recreation. For the ultimate Leech Lake experience rent one of our 2007 Princecraft 22.5′ Vantage Pontoon boats. Pontoons are perfect for a full day on the water, and these spacious boats offer ample seating and storage for all your fishing gear and water toys, a deck perfect for taking in the landscape and an awning to offer a little shade when you need it. Our 22.5′ Pontoons offer plenty of room for all the family and friends, and are great for fishing, waterskiing, tubing, swimming or exploring the islands and beaches of Leech Lake – just pack a lunch, or order a lunch "to go" from the BeachFire Grille, pack your gear and sunscreen and our marina staff will launch you into a day of family fun!
PONTOON BOAT
20 ft Prince Craft Pontoon
with 50 hp Mercury Engine
$100 for 1st hour + gas
$50 for additional hours + gas
Full Day $225 + gas
NEW for 2015
24 ft South Bay Pontoon
with 115 hp Mercury
1/2 day (4hrs) $175 + gas/taxes
Full day $300+ gas/taxes
Rental Times for half days 9am-1pm or 2pm-6pm.
CALL US:
(218) 836-2500
Make a Reservation