Adventure Camp
Trapper's
Adventure Camp
Crafts, games, outdoor adventure, special events and other activities designed just for kids. This complimentary Trappers Landing Lodge Program takes place right on our beautiful lake side resort property for our younger guests, and has adult supervision. Here's your chance for some time for yourself, send the Kids off to the Camp and enjoy some personal time. Sign up sheets for registration are posted at 9:00 am at the Front Desk the day before the program is scheduled. Sign up is required for all programs. Space is limited.
Between May 10th – June 15th and September 4th – October 15th there are a limited amount of activities going on at the Adventure Camp, inquire at the front desk for more information.
From June 16th – September 3rd the full Adventure Camp is available with the following schedule.
Schedule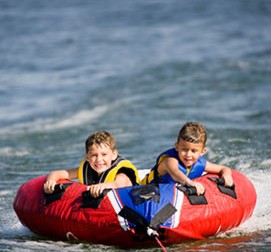 11:00a.m to 12:00p.m.
Morning Activity

1:00p.m. to 4:00p.m.
Kids Camp Activities
(age 4-12)
9:00a.m. to 10:00a.m.
Fishing Contest (Catch & Release)
12:30p.m. to 1:00p.m.
Kids Camp Activities
(age 4-12)