Fishing Report 06.12.17
June 12, 2017
0
Walleye fishing has been good even with the hot sunny days. It is almost as if the walleye were waiting for the water to warm up.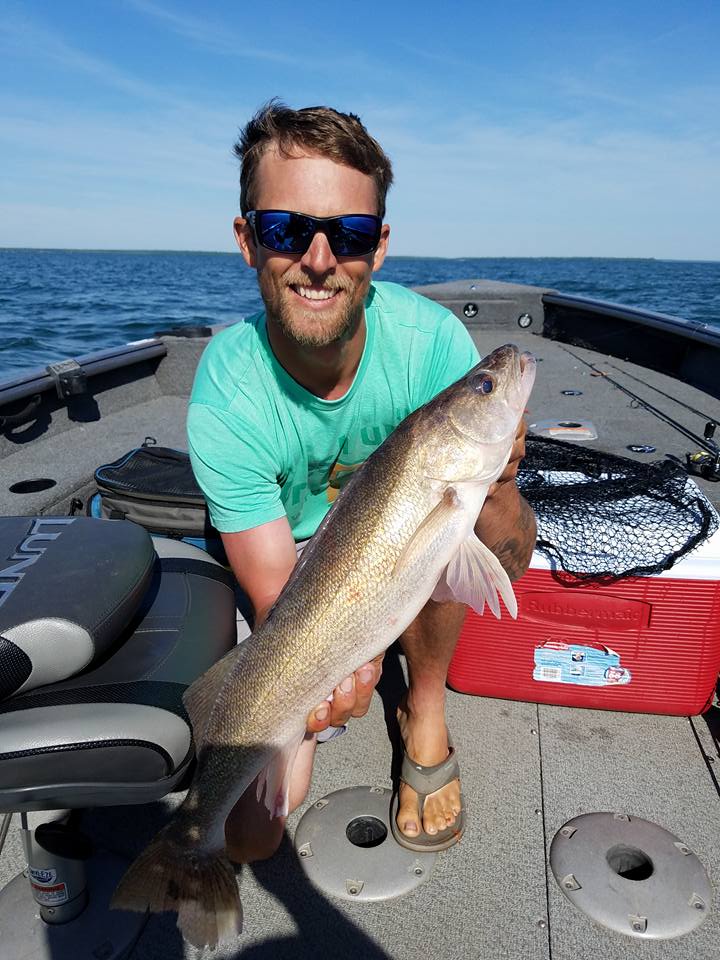 Most anglers are fishing a little deeper right now than previous years. On our end of the lake the fishing is good near Diamond Point, Pelican Island, Red Rocks, Mokey Reef and Stony Point in 15-20 ft. Anglers fishing these areas are using bottom bouncers with spinner rigs tipped with a Leech or Nightcrawler. We are starting to hear some reports of crank baits catching fish as well in the evenings in 10 ft or less.
Musky reports have been limited right now as most anglers are waiting for the water to warm up and that big mayfly hatch to happen. If you are chasing these toothy monsters your best bet would be to look at the new cabbage growth back in Miller, Boy or Uram bays.
The water temps are warming and this is the best time of year to be fishing the big lake. We still have some great opportunities to stay with us on the big lake this summer. Don't forget the Pro Shop, you get to use all the gear you will need to catch that trophy. Good luck on all your outdoor adventures and we hope to see you on the water.