Leech Lake Ice Fishing
Trapper's Landing Lodge is your home base for Leech Lake ice fishing. We've got an ice road to take you to the best fishing holes, fish house rentals through Lakewood Lodges, and live bait available at the main office.
Ice Fishing Report 02.13.17
The Ice:
Who is ready to break out the shorts and t-shirts for next weekend. With highs in the 50's expected, it could be a little wet out on the ice so bring your rubber boots and make sure you have a pair of ice cleats! We are open to vehicle traffic of any kind as we have a solid 25"-30″ of ice on the main lake. Be cautious of the of the Pelican Island area due to the large ice heave that still runs east to west, from Bear Island to Stony Point. It's fairly easy to move around on the lake as we have very little to no snow in many places so bring your cleats and come chase some fish!
The Fishing:
With the warmer weather and the moon waning this week it should be a good weekend to get out fishing. Walleyes were spotty this past weekend across all parts of Leech Lake. The walleye continue to be a night bite right now unless you are able to pick up a few smaller fish during the day. Anglers that are finding the top of a rock pile in 17'-23' ft of water found the most fish this past weekend. Larger jigging spoons tipped with a minnow head fished close to the bottom worked for the smaller fish. The bigger fish like a set line with a medium sized Shiner or Rainbow minnow and colored glow hook.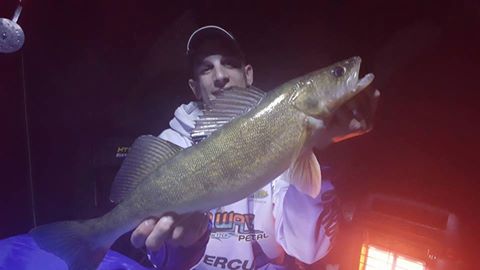 Perch fishing with the warmer weather has picked up across the lake. On our end of the lake we have started to hear some reports of the shallow water perch starting to pick up in 6'-10' ft. of water in Miller's Bay and across the rocks. Full minnows on a small flashy jigging spoon which Northland, VMC or Lindy make have been working well. Having a few tip ups setup on different depths around your fishing area will get you some fish. If you are looking for a mixed bag of Tullibee and Perch you can go out to the 20'-30' ft. range. The tullibee bite has been good this past week which can be a fun fish to catch with the kids or to smoke on the grill, not a good plan for Valentines dinner.
The Prep:
With the warm weather this week it will be a little slushy on the ice, make sure you pack your rubber boots, neoprene gloves and cleats! If you can't find your favorite pair, Reeds Family Outdoor Outfitters in Walker and on 169 south of Lake Mille Lacs has a large variety for you to choose from. Make sure you stop by the office before hitting the ice for a map of the roads and yes, your coupon for a FREE beer on us with a Heggies! We can mark the fishing spots that we fish, scoop you up some bait and we do have Off-Sale beer for sale as well. As always, be safe on all your outdoor adventures and we hope to see you on the ice!
As seen on In-Depth Outdoors
Here's what they had to say: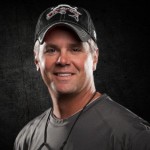 This place is awesome! Trapper's is definitely one of the nicer fishing resorts I've even stayed at. The wife would love this place! – James Holst, In-Depth Outdoors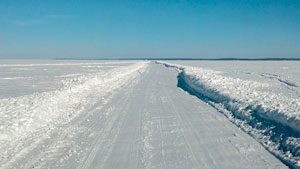 Ice Road Pass
Daily: $10
Season: $100
Fish Houses
Multiple sizes available.
Call Lakewood Lodges for the best fit for your group. 218-330-9999
Hot Shower
$10 each
You will receive clean towels, travel-sized shampoo and conditioner.  Shower Room is open 9:00AM to 5:00PM daily. Please see Trapper's Landing Front Desk.