Lodging
Summer Specials
Our rates vary according to the seasons and by the day of the week. Please use our online booking system when booking a 3BR Lake Home, Hudson Bay or Cabins. Openings may be available for varying group sizes and shorter stay lengths due to cancellations or partial rentals. Please call us for the most current openings & availability.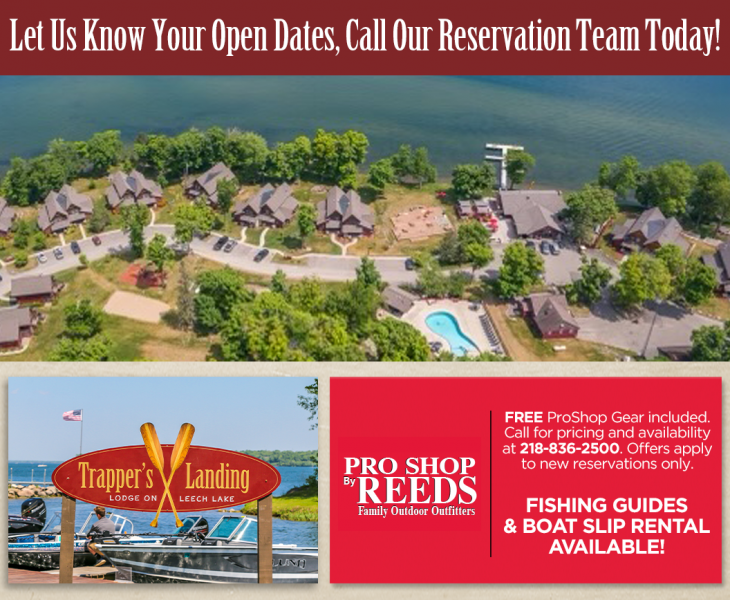 New Timberlane Cabins
These newly constructed Log Cabins are located on the knoll with a far lake view. These cabins feature a master bedroom, guest room & spare room with double twin-sized bunk-beds, full kitchen & laundry. Perfect for that family getaway!
Check Rates and Availability
Hudson Bay Cabins
These off-lake cabins are an affordable place for your whole family to stay – without sacrificing the creature comforts you expect from Trapper's Landing Lodge.
Check Rates and Availability

CALL US:
(218) 836-2500
Make a Reservation