Summer Fishing
Fishing Leech Lake
Vacationing on Leech Lake?
It's a sure bet fishing is on the agenda. Whether you're looking for Walleye, Pike, Muskie or Panfish, you've come to the right place, and while a week-long stay doesn't do a lake like this justice – it is a good start.
Fishing with all the Amenities
Trapper's Landing Lodge is perched right on the shore of Leech Lake, complete with marina, boat rentals, bait & tackle and a great Bar & Grille to spin your tales of the big one that got away.
One Day Rentals Are Available!
Not Seeing Your Dates, Call Our Team 218-836-2500
Boat Rentals!
Fish Where the Fish Are!
As seen on In-Depth Outdoors
Here's what they had to say: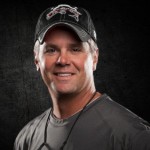 This place is awesome! Trapper's is definitely one of the nicer fishing resorts I've even stayed at. The wife would love this place! – James Holst, In-Depth Outdoors
Fox 21 Special – Lets Go Ice Fishing Part III: Trapper's Landing Lodge