Ice Fishing Report 01.17.17
January 17, 2017
0
Another busy weekend on the ice. It is always nice to see all the new faces and repeats that have visited each weekend so far. Thank you for all the stories and for visiting us so far this season.
The Road
The ice road currently runs to Huddles Reef where it splits over towards Variety Reef and over towards Big Rock Reef. You will have to off-road to make it the rest of the way to Big Rock and over to Pelican. The ice roads are open to all vehicle traffic right now. We have 6 to 8 inches of snow off-road, with some deeper drifts. Look ahead and you can usually make it to your favorite reef. The Lakewood Lodge crew is looking at pushing out a little bit further this week please stayed tuned for the update later this week.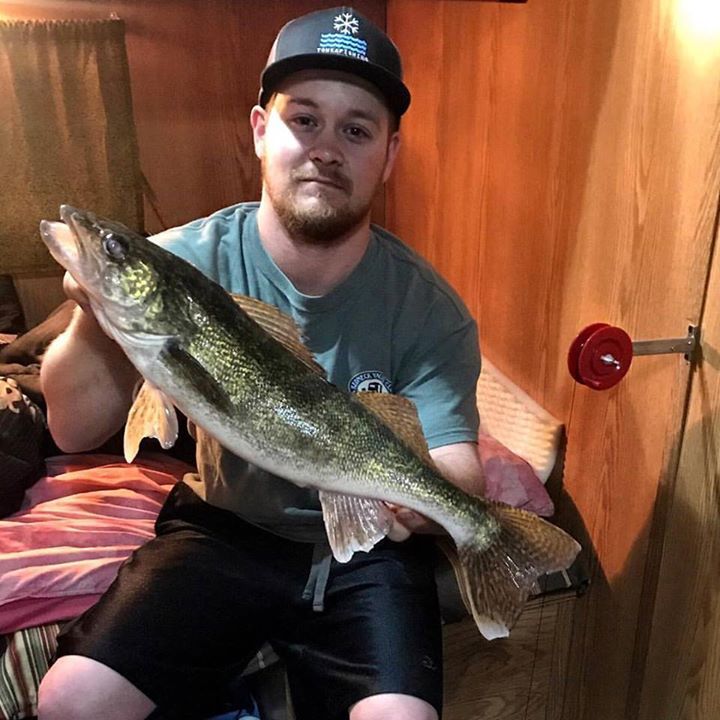 The Fishing
Walleye were very finicky this past weekend for some of our ice road users. Some reported fairly good catches and others had a slow time. Over all it was another big fish weekend on our end of the big lake. The bite has been a little deeper then the past weekends, with the best bite being in the 19-24 ft range. Anglers using VMC Tinglers and Northland BuckShot Flutter Spoons fished aggressively during the day in these areas caught some fish. During the evening these same deep spots produced some nicer fish using setlines and plain hooks with a full Shiner or Rainbow Minnow.
Perch action was fairly good over the past weekend. With anglers finding fish up on the shoreline breaks in 8-10 ft of water. Keeping mobile until you find the fish is key. Using good aggressive baits such as #4 Rapala Rippin Raps or Slab Raps to find the fish and then putting down a full minnow and waiting on the fish is the ticket right now. Look towards the Hardwoods areas, Duck Point, Sucker Bay, Miller Bay and Campbell's Reef areas.
Trout fishing opened up this weekend in the area. Reports from local trout lakes had limits on the ice by lunch time. Most of the fish caught were caught shallow in less then 10 ft with small spoons tipped with waxies, or small #4 Rapala Ripping Raps right below the ice. If you are looking for some good daytime action look up one of the designated trout lakes in the area.
The Prep
Fishing should be good this weekend with warm weather expected to move in next weekend. It will be a great time to be on the ice. We will be stocked up with Shiners, Rainbows and Fatheads for the upcoming weekend. We also have Flashers, Underwater cameras and gear available to rent at the Pro Shop. Look forward to seeing you on the ice.
FISH WITH US! 
We have some great Pro Shop Ice Packages available through March 1. Pack light & enjoy Leech Lake.  http://trapperslandinglodge.com/lodging-rates/specials-packages/
Short on time? TAKE A QUICK TRIP! 
We have a $79.99 Guest Room and $99 suite Mid-Week Special good through April 30th. Great Access to fishing & luxury accommodations after a long day on the ice!