Fishing Report 06.07.17
June 7, 2017
0
What a great time of year to be a walleye fisherman on Leech Lake as all different techniques are working on the lake at varying depths. This past weekend, we saw the annual Leech Lake Walleye tournament get won in less than 3' of water with no live bait, talk about thinking outside the box for fishing. Congratulations to Chuck and Jason along with a thank to all anglers who fished the event. The day bite has been consistently a little deeper in the 16'-20' range pulling a bottom bouncer with a gold or green spinner tipped with a leech or nightcrawler is working best. Most anglers pulling these spinner rigs are near the second breaks off the shorelines and near the deeper edges of the mid lake structure near Pelican Island, Red Rocks, Stony Point and Olson's Reef. During the evening and low light hours, the fish are moving up shallows so casting a crankbait or slip bobber setup tipped with a leech into a wind swept rock point or pile is working well for many anglers.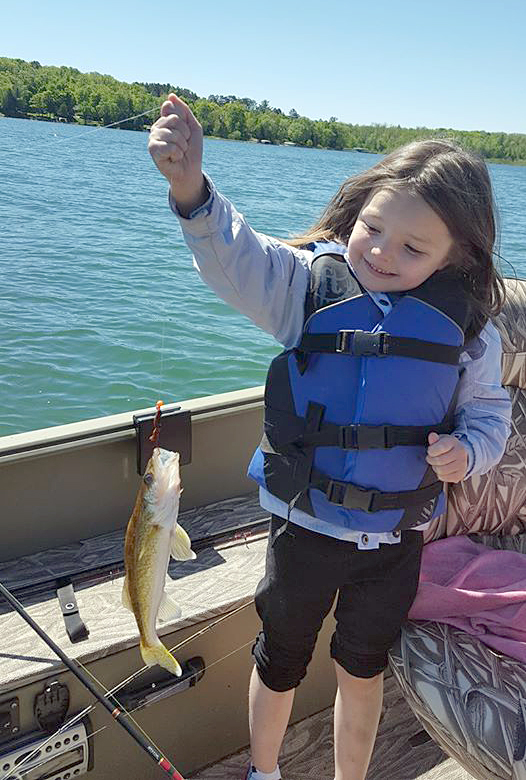 The MN Musky season opened this past weekend. Reports were light but we did hear of a few fish being caught in Sucker and Portage Bay with some action on the rocks near Pelican Island. Those anglers were using smaller setups as it was a combination of crankbaits, inline spinnerbaits and buck tails that created some action. It looks like all the classic spots along the south shore such as Diamond Point, Pipe Island and Rogers Point and the shoreline off of the Trapper's Landing Lodge were popular places for people looking for that elusive esox.
We still have some great openings for this upcoming weekend and we are starting to get into our best time of the summer for fishing. The water temps are on the rise and so is the fishing. We will be fully stocked with minnows, leeches and nightcrawlers down at our marina for this upcoming weekend. If you are one of our guests at Trapper's, forget your gear as we have everything you need at the Pro Shop. Musky, Northern, Bass and Walleye rods and reels along with the tackle to catch them is onsite, free to use so you can enjoy the great sport of fishing! The new restaurant is now open Tuesday thru Sunday. Come by boat or car, we have great options for the whole family. Check out the hours and menus at www.trapperslandinglodge.com.