Fishing Report 07.06.17
July 6, 2017
0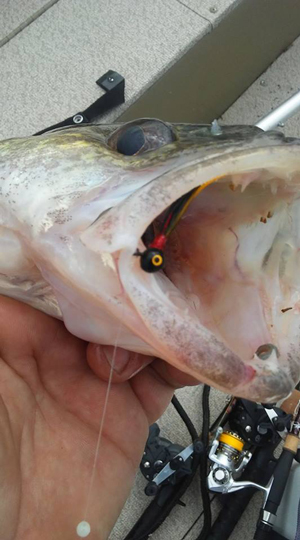 It looks like we are finally at an end for the multiple bug hatches we have had the last 2 weeks. The weather has turned warm, and we are starting to settle into the Summer Peak patterns for the fish on the lake. The walleye fishing has tapered off but you still can catch them, you just need to make full use of the storage in your boat. For most anglers, fishing at the resort, they have been using a mix of slip bobbers, pulling spinner rigs or trolling crankbaits. No specific order for the fishing techniques, pick your favorite and work from there. Good places to start are the deeper mid-lake structures such as Variety, Submarine, Mokey Reef and Big Rock reef. Some of these areas are shallow but have good deep water edges and flats that connect to them. Use your electronics to find the fish first on these spots and then fish. The most active fish seem to be in that 14′- 18′ range and sliding up a little shallower during the low-light conditions. If you are looking for better action make sure you put in fishing time during the low light hours in the morning and evenings.
Musky action has started to pick up and we have seen a few walleye anglers packing the musky gear as the water temps go into the 70's. On the main lake anglers have started to have a good number of fish chase top water lures and bigger bucktails on the mid-lake rock structures such as Pelican Island, Bear Island and Annex. The warmer weather predicted this week will start to warm those water temps into that magic number for Musky. The next full moon is July 8th so we should see a few more fish being caught in the next couple of days.
This is also prime time for the Large mouth bass in the lake. Almost any of your favorite techniques are working right now. Try topwater right in the early morning and then switch to a jig tipped with a craw or a worm that is rigged, to get into the weeds.
We are in full swing now at the resort and the lake is full of happy guests and many anglers. Stop by and visit us at Trapper's Landing Lodge, we have all the gear you need to have a successful day out on the water and a great place to cook your catch at the end of the day. We hope to see you out on the water soon.