Ice Road & Ice Fishing Report 01.09.18
January 9, 2018
0
Ice Conditions
Ice conditions in Front of Trapper's Landing Lodge are good except for one large crack that we had to detour around earlier this week. If you were a previous ice road user, we did have to make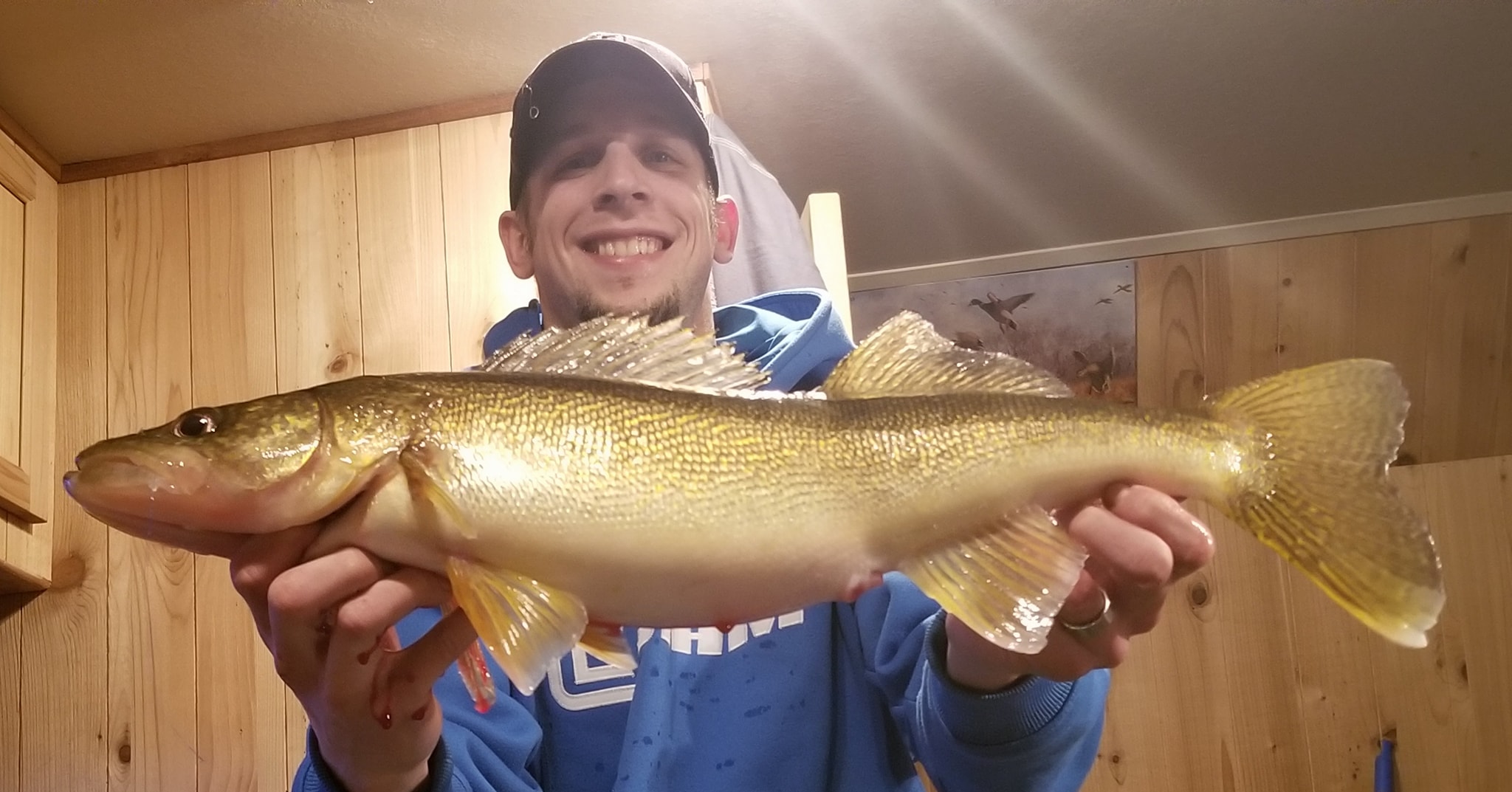 a new road over to Diamond Point area. The new road cuts across Olson's Reef and up to Diamond Point. We still have a road to Huddle's reef and there is a new road over to the Roger's Point area. Ice conditions on the lake are over 20" on our side of the lake. We are open to all vehicle traffic out to Pelican Island. North of Pelican Island we have reports of ice thickness ranging from 13-17". There is not a lot of snow currently on the lake but look ahead for drifts that may cause you to get stuck.
Fishing Report
Fishing was slow this past weekend for most of the walleye anglers. The fish caught this weekend were big with many fish being reported over 24". The anglers caught fish in the transition zones and on the rock reefs in 18-23 feet. Most fish are being caught on setlines with a Shiner and plain hook, but some were caught jigging using Northland Buckshot Flutter spoons or VMC tingler spoons with a minnow head. The hot colors with the jigging spoons are any color combination with orange. During the day the Northern Pike are keeping most anglers busy on all the rock reefs. The Tullibee bite is good out in the basins. The Perch bite has been slow this week but we have opened a road into the Miller bay area so we should hear better reports by the end of the week.
Looking ahead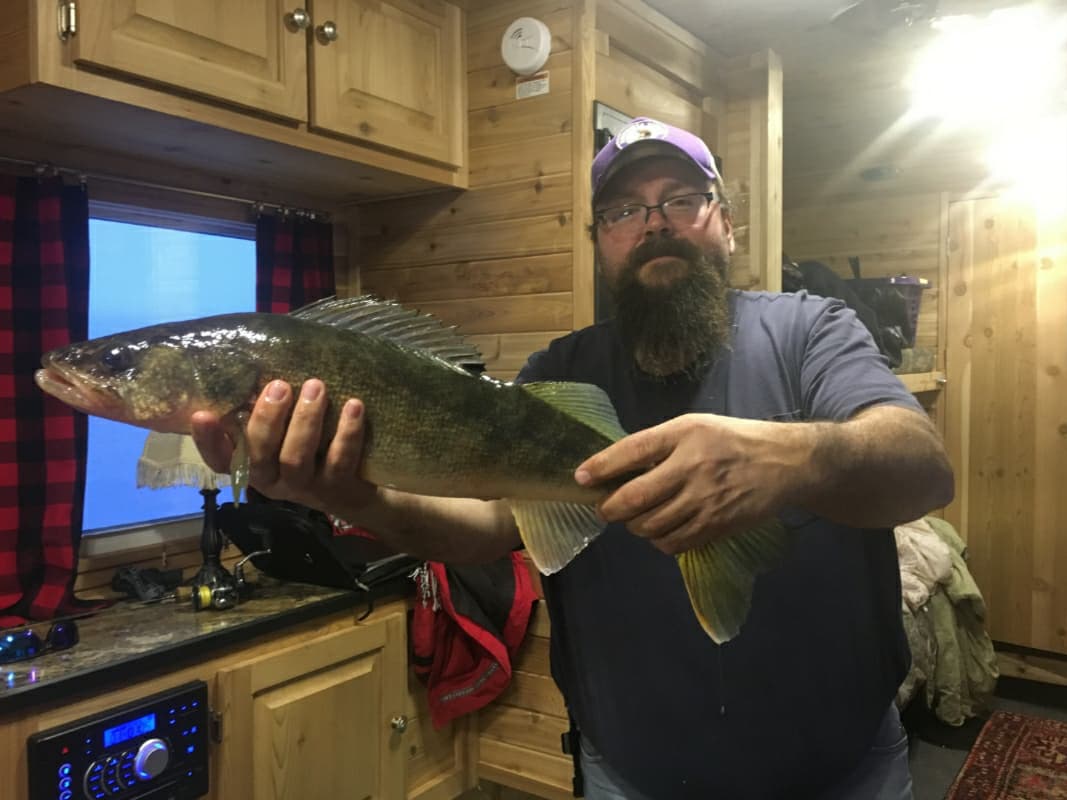 We are looking at above average temperatures through Wednesday this week. A weather change starts on Thursday; we will go back down to our average temperatures for this time of year. With the weather change we should see an uptick in fishing success. We do have new areas to fish this week as we opened a road to the Roger's point area. The Merit will be open this weekend Thursday-Friday 4pm – close and Saturday 11am – close. We will have Shiners, fatheads, waxworms and Larvae available for bait this weekend. As always be safe on all your outdoor adventures and we hope to see you on the ice.