Ice Road & Ice Fishing Report 01.15.18
January 15, 2018
0
Ice Conditions
Ice conditions are good in front of Trapper's Landing Lodge, the large crack we had last week healed with the colder weather and snow that we received this past week. On the road we are well over the 24"+ and off the road the least amount we are finding is 20". We are open to all vehicle traffic on and off the road. The recent snowfall has made it difficult to travel off road though. Make sure you have a shovel and tow strap if you plan to venture off road.
Fishing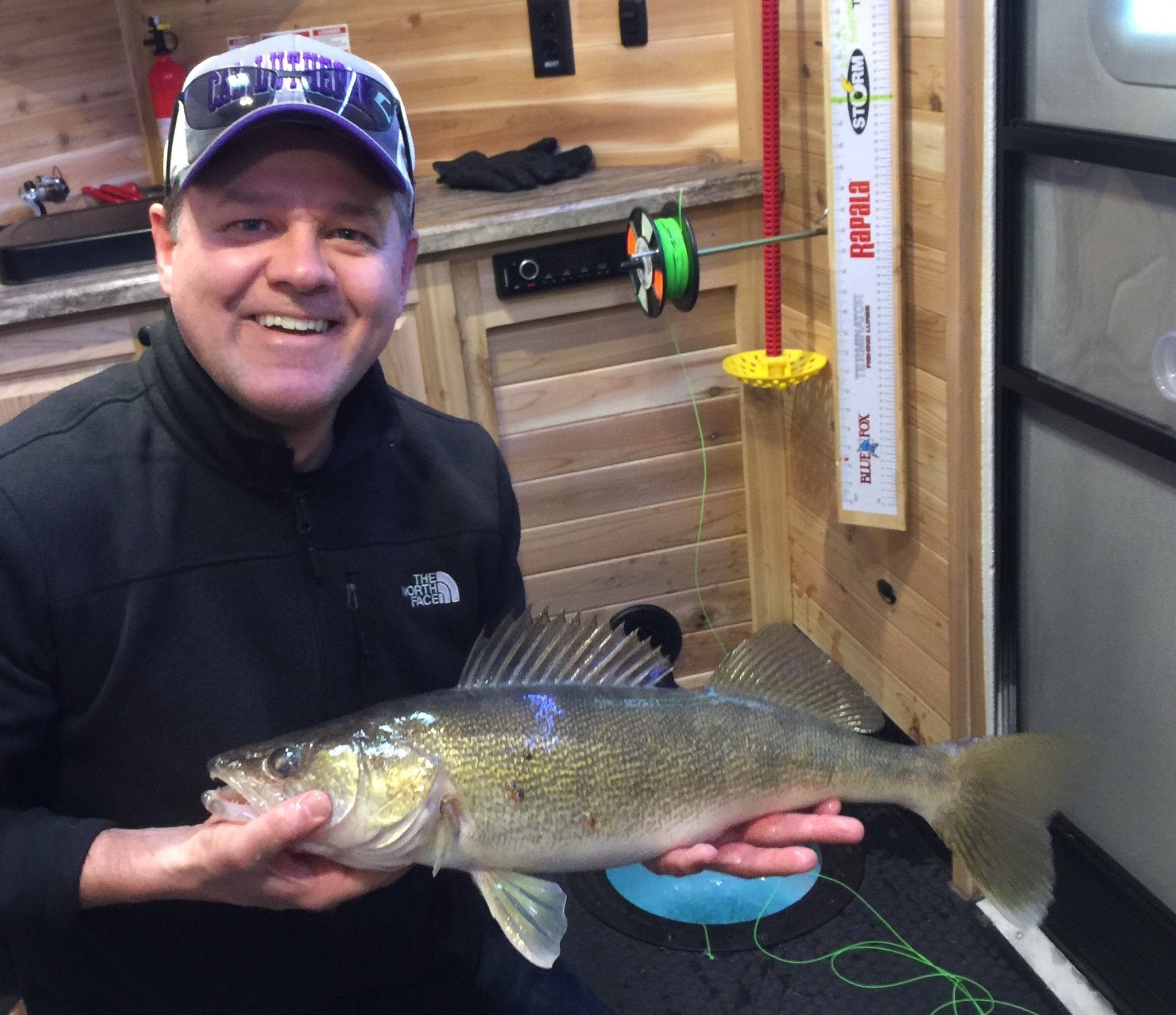 Walleye continues to be spotty across the lake and out in front of Trappers. The best time to catch your walleye is in the low light hours. Make sure you are setting up on the mid-lake structure and transition zones in 18-25 ft. of water. If you are not seeing rocks on the underwater camera make sure that you can find some. Jigging orange or perch colored jigging spoons tipped with a minnow head is actually out fishing the setlines during the twilight hours. The overnight hours make sure you have that shiner on a setline about 4" off the bottom. Perch action continues to be slow right now, with lots of anglers reporting small fish. Northern Pike continue to be on a hungry mission right now during the day, anything is working for those. Eelpout action has also been good on the same spots that you will find walleye.
Looking Forward
It looks like we will be out of this current cold front by mid-week this week, with highs expected in the 30's by this weekend. The Merit will be open this weekend for food and bar service. We still have some great accommodations available for staying with us over the next weekend, and with the warmer temperatures, the fishing should pick up. Be safe on all your outdoor adventures and we hope to see you on the ice.