Ice Road & Ice Fishing Report 01.26.18
January 26, 2018
0
Fishing and Ice report
Ice Report
Not much has changed in front of the resort in terms of ice conditions this past week. We are seeing 25+ inches of ice on and off the road and are open to all vehicle traffic. We currently do not have any big cracks or ice heaves in front of the resort. Snowpack on the lake is 4-6 inches with some drifts as much as 12 inches in some spots.
Fishing Report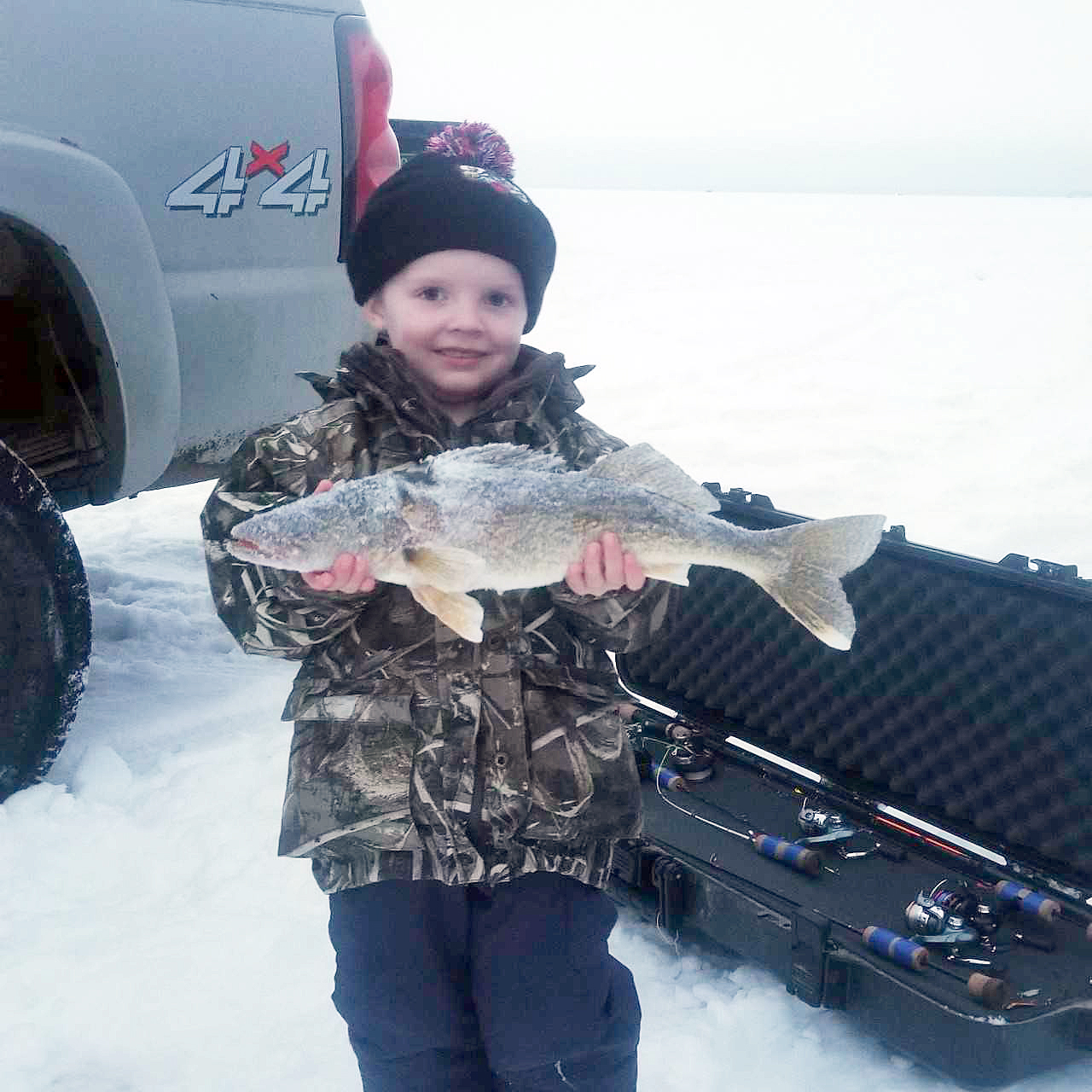 Walleye fishing has picked up this past week for many anglers. The fisherman willing to get away from the crowds are catching more fish. Look for rock piles or the sand/rock transition zones in 17-20 ft. Good spots to look for these areas are near Diamond Point, Pelican Island, and Big Rock Reef. Orange, green or purple jigging spoons tipped with a minnow head are working best.
The perch fishing has started to pick up with the warmer temps. Look towards the shallow weedy bays and remnant weed lines for the larger perch. Use a larger gold spoon tipped with a crappie minnow or smaller shiner for the best action.
Tullibee continues to be caught by the bucket full in the basins in front of Trappers Landing Lodge. Make sure you are fishing in 25-40 ft. of water off Rogers Point, Diamond point areas. Jigging with a silver or gold jigging spoon is the best option right now.
Looking ahead
We will again be open to all vehicle traffic and do have rooms available for a last minute fishing getaway. The Merit will be open with the all you can eat fish fry on Friday and some great happy hour specials Saturday. The weather will be prime for fishing with a little change happening Saturday, which should make the walleye bite. As always, we will have shiners, off-sale beer and all your snacks available at the lodge. We hope to see you on the ice.