Fishing Report 06.04.18
June 4, 2018
0
Fishing was good in the area this past weekend. The anglers willing to sit out in the rain and waves were able to find fish. Even with the cooler weather this past weekend the water temps are still in the low to mid 60's, which is right on pace with prior years. This is a prime water temp right now for walleye across the lake and it looks like the best fishing is yet to come since we just had our first hatch of midges on the lake. With the smaller bugs hatching the walleye are starting to transition to preferring a leech or night crawler over minnows. This is the best time to look at the sand rock transitions in 12-15 ft of water near Bear Island, Pelican Island, Diamond Point and Hoger's reef, and drift or troll lindy rigs over those areas.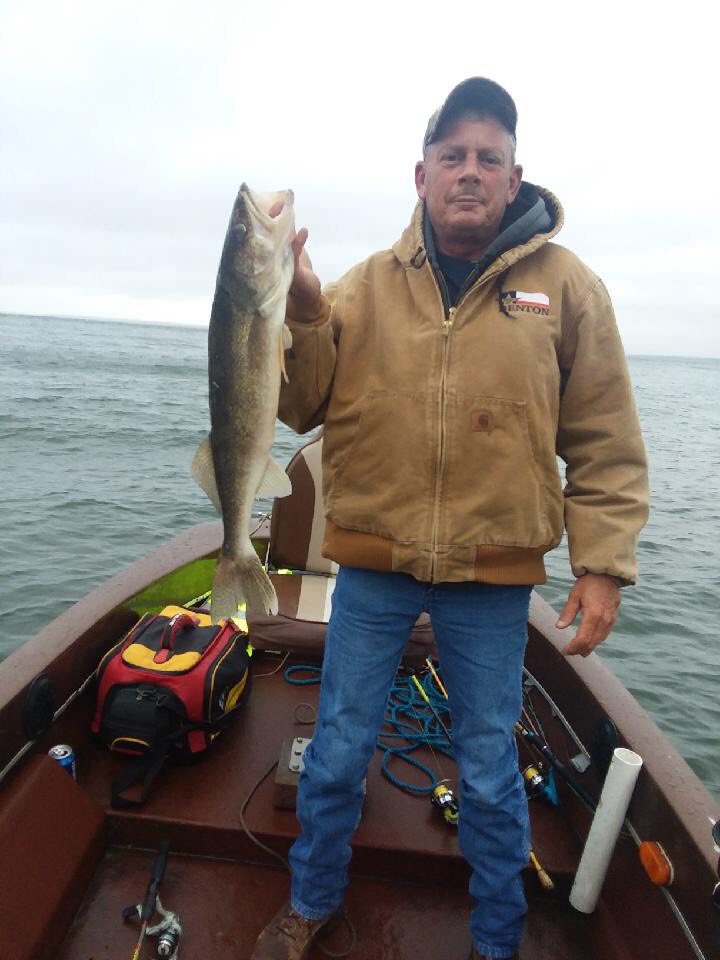 A little float on the rig to help get it off the bottom helps. During the evening hours and windy conditions, slip bobber rigs with a leech in less than 10 ft is putting a lot of fish in the live well. Smallmouth Bass have been a great bonus right now for the high sun days. They are up on the shallow rocks near Diamond Point, Pipe Island, and Huddle's reef. Casting tubes and plastic minnow imitations are catching the most fish. Remember catch and release with the big smallmouth, they are starting to show in good numbers on the lake.
Summer vacation is starting for many families right now and you can see the traffic in full swing in the area. Our hours in the Marina are from 7:00 AM- 8:00 PM, you can get your bait, rent boats and get gas plus we have a protected launch. The Merit Lakeside Dining & Cocktails has begun their summer hours, they are open 11:00 AM- close 7 days a week. We still have some great June openings right now to get a last minute fishing trip in while the fishing is good. Call us to make your reservations 218-836-2500. We hope to see you on the lake.